Kryal Castle
Australia's only medieval adventure park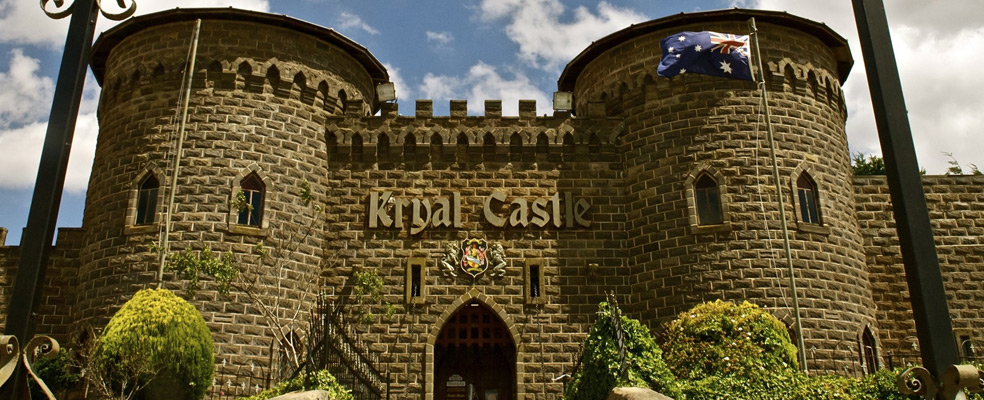 Image 1 of 1
Whether you're planning a fun day out with the kids or attending an event, finding accommodation near Kryal Castle can be difficult. Fortunately, the Ballarat Budget Motel is only around 5 minutes drive away, so you won't have to travel far once you've had your fill of medieval adventure!
History
Many are interested in Kryal Castle accommodation because the park has only recently reopened its doors after undergoing a major refurbishment. It's original construction was the dream of Keith Ryall, who embarked on the project in 1972 after falling in love with the medieval era as a child.
Things To Do
Your journey into the land of Kryal begins with The Dragon's Labyrinth, but there are plenty of other attractions and shows to enjoy, including: Torture Dungeon and Museum, jousting, the Wizard's Workroom, the Jester's Theatre, the maze, militia training (where you can learn the skills of knighthood, such as sword fighting) and a real life Sword in the Stone.
Dinner & a Show
A number of dinner and show packages are also available throughout the year if you would prefer to visit the castle of an evening. Medieval themed Murder Mystery nights are hugely popular.
Prices & Opening Times
Kryal Castle is open weekends, Victorian school holidays and public holidays from 10am until 4pm. General admission is $31 for adults and $19 for children (between 4 and 16). Family tickets, which offer admission for 2 adults and up to 3 children, are also available for $89.